Dodgers See Early Success In Tournament Play
The 12u and 13u Dodgers got off to hot starts in tournament play over the weekend.  The 13u team took the Championship in the Game Day USA Deep Dish Classic while the 12u squad finished 2nd Place GDUSA's Silver Series Championship in Waukegan.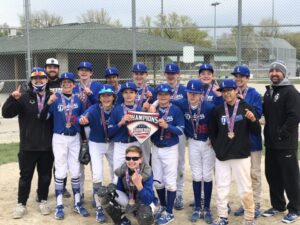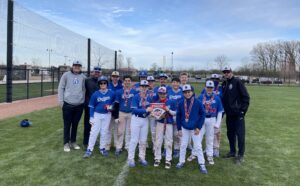 The 12u team got off to a hot start defeating the Norwood Knights 16-0. Michael Foley handled the whole game on the bump striking out 5 over 2.2 innings.  Chris Stephens, CJ Nielsen, and Foley all had two hits in the contest and Nicholas Benitez capped off the game with a home run.  The semi final game would see the Dodgers come from a 6 run deficit in the fifth inning and win on a walk off hit by Alexander Soriano in the bottom of the 6th! The Dodgers finished the weekend 3-1 en route to a 2nd Place finish!
The 13u squad also set the tone early in the weekend with wins over Bolingbrook, OPRF, and Top Tier before taking on the Homer Heat in the finals.  4 Dodgers tallied multi-hit games in the championship game led by Matt Jackson's 3-3 day with 2 2B and 2 RBI. Shea Lewis and Michael Lobo battled through gritty performances on the mound before Jackson came in to slam the door.
Charlie Letzig and Cam Christopher also contributed big weekends at the plate. Letzig was 5-7 with 2 2B, 6 RBI, and 6 runs scored.  Christoper went 7-13 with 5 runs and RBI each to go with 8 stolen bases.
Both groups battled and strung put together team win after team win. They'll look to continue building upon this success throughout the season. Congratulations on a great start Dodgers!